Need to improve your search engine rankings? How you place yourself on Google depends on many factors. The following 9 tips are probably the most important. If you follow them, you can expect your position to improve significantly by 2022. Let's learn How to win SEO Games in 2022.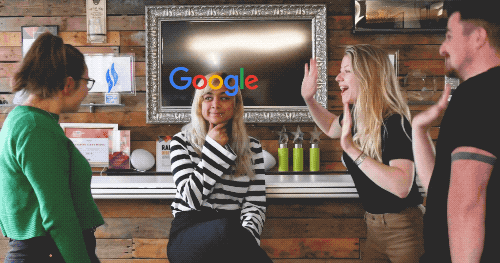 Do not underestimate your keyword analysis
What does Google do? It offers answers to people who are looking for something. It is therefore important to understand the words and phrases that users actually use. It's not that easy. Every second Google records tens of thousands of keywords. Each of them can conceal a completely different intention. You must understand this intention! Your use of keywords should offer these people the best possible response to their queries. If you do, Google will know it and move you forward.
In practical terms, this means that it is necessary to define the main keyword (and ideally also several developers) that will support the user's intention. This should be the same for all keywords and phrases you use. Also, keep in mind that long-tail keywords will increase your traffic and conversion rates.
Meta tags optimization
Why is the snippet of each of your pages important to you? It has a significant impact on CTR and therefore also results in your position in SERP. Therefore, the metadata to each page should not be left to chance and optimized to maximize creativity. After all, it's what you're trying to find in a user's search to click on your site. A snippet is your chance to persuade users to click on your site and not on a website to find the answer to your question. Try to include appropriate keywords in the title and the metaphor, but at the same time make sure that the text is alive, striking, and stuff. After all, people will read it, not robots.
Site Speed
Each tenth of a second that the page loads for longer decreases the conversion rate by 5%. In different numbers, different world studies vary. It depends on competitors, speeds of the local Internet, type of goods, etc. But the effect of hop speed on his performance is enormous.
And if the speed has an effect on the conversion rate, that is to people, it also affects Google. He does not want to drive visitors, so he does not show them in the search results above.
Create the highest quality content
You have an idea of ​​the content of your competition in SERP, but you have not found any unanswered questions in the query. Now is a difficult task for you. Your content marketing strategy needs to be better, better, and pass more information than your competitors
Take care of speed and UX
Your site should be appealing to the visual, UI, and UX pages. The user interface must be user-friendly on any device, and site visitors should be easy to navigate. Web speed is also key. Google recently came up with the discovery that up to 70% of websites contain excessive data that significantly slows down the site's load. Find out how fast your website is doing. What is important for Google is also that the communication with the server is secured using HTTPS